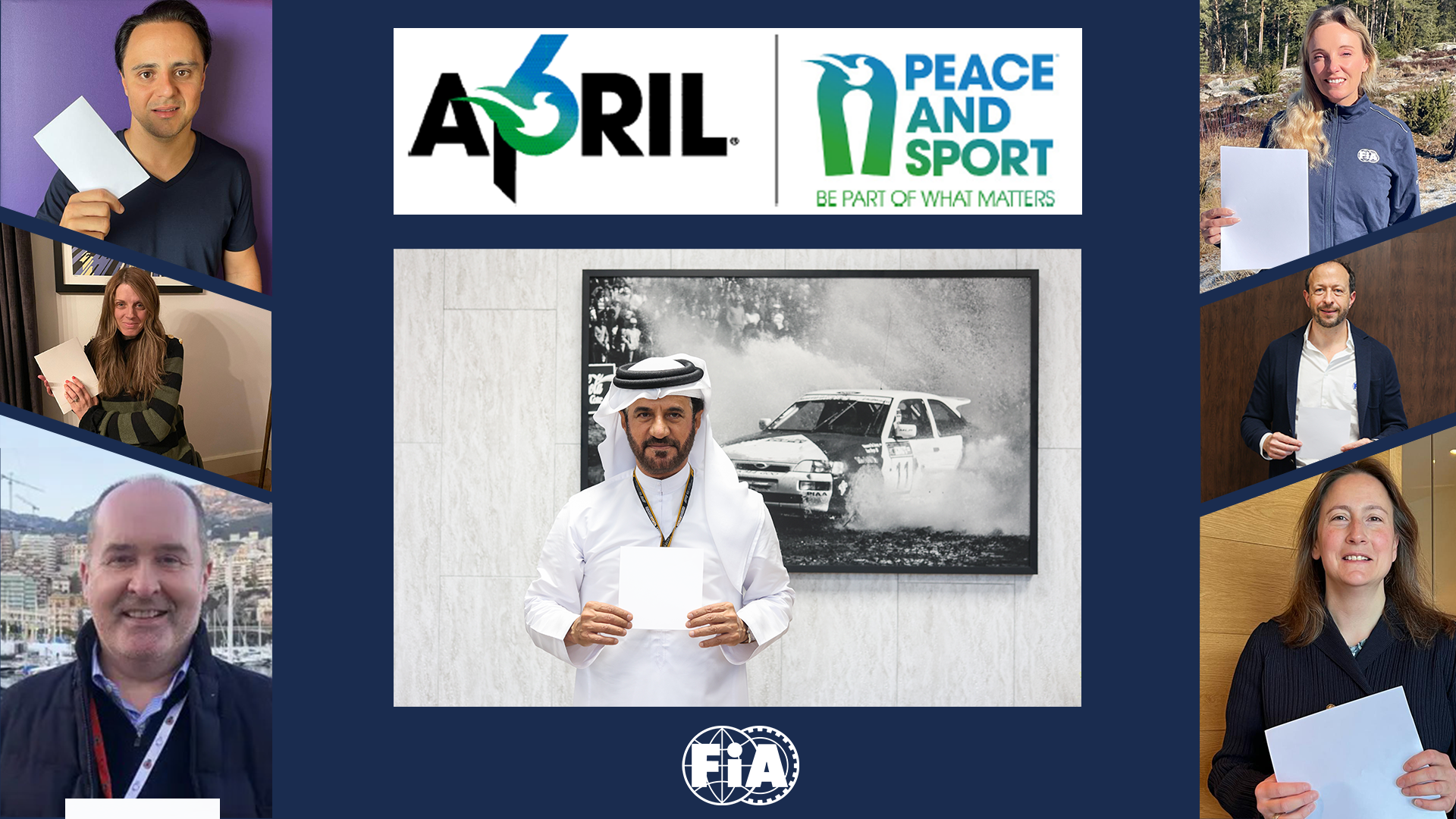 THE FIA AND ITS CLUB MEMBERS COMMIT TO THE INTERNATIONAL DAY OF SPORT FOR DEVELOPMENT AND PEACE
THE FIA AND ITS CLUB MEMBERS COMMIT TO THE INTERNATIONAL DAY OF SPORT FOR DEVELOPMENT AND PEACE
Today, 6and In April, the international sports community celebrates the International Day of Sport for Development and Peace (IDSDP). The FIA ​​is once again mobilizing alongside the International Olympic Committee and the other International Federations to underline the major role that sport must continue to play in conveying strong and constructive values, inspiring and uniting collectively.
In a world charged with geopolitical tensions and armed conflicts, April 6 is an opportunity to demonstrate that sport is a source of stability, education and integration and can promote the construction of inclusive and peaceful societies.
More than ever, faced with the crisis in Ukraine, the FIA ​​is grateful for the efforts of the global motorsport community and fans who are independently providing support to those affected by this crisis. The FIA ​​has set up a humanitarian task force to mobilize and coordinate the humanitarian responses of its community. As part of this initiative, a contribution of one million euros on behalf of the FIA ​​and the FIA ​​Foundation is underway to further support humanitarian actions aimed at alleviating the suffering of people. Several FIA Member Organizations in the fields of Sport and Mobility – in particular in Region I, Europe – have also stepped up to provide support and assistance to the Ukrainian people in these difficult times.
In addition, the FIA ​​is increasingly committed to implementing positive changes within motorsport, including the promotion of equality, diversity, inclusion or youth empowerment.
Today, the FIA ​​joins the #WhiteCard digital campaign created by Peace and Sport and reaching millions of people on social media every year.
We also encourage FIA ​​club members to join the campaign by:
Sign the declaration calling for peace and unity through sport here;
Join the #WhiteCard digital campaign on social media;
Register their stories and initiatives on the dedicated platform www.april6.org;
We will tackle today's challenges together as FIA Global Voice.
Pictured: FIA President, Mohammed Ben Sulayem / FIA Vice-President for Sport, Robert Reid / FIA Drivers Commission Chairman, Felipe Massa / FIA Women in Motor Sport Commission, Deborah Mayer / Chair of the FIA ​​Disability and Accessibility Commission, Nathalie Mc Gloin / FIA Vice-President Sport Europe, Anna Nordvkist / FIA General Secretary Sport, Peter Bayer