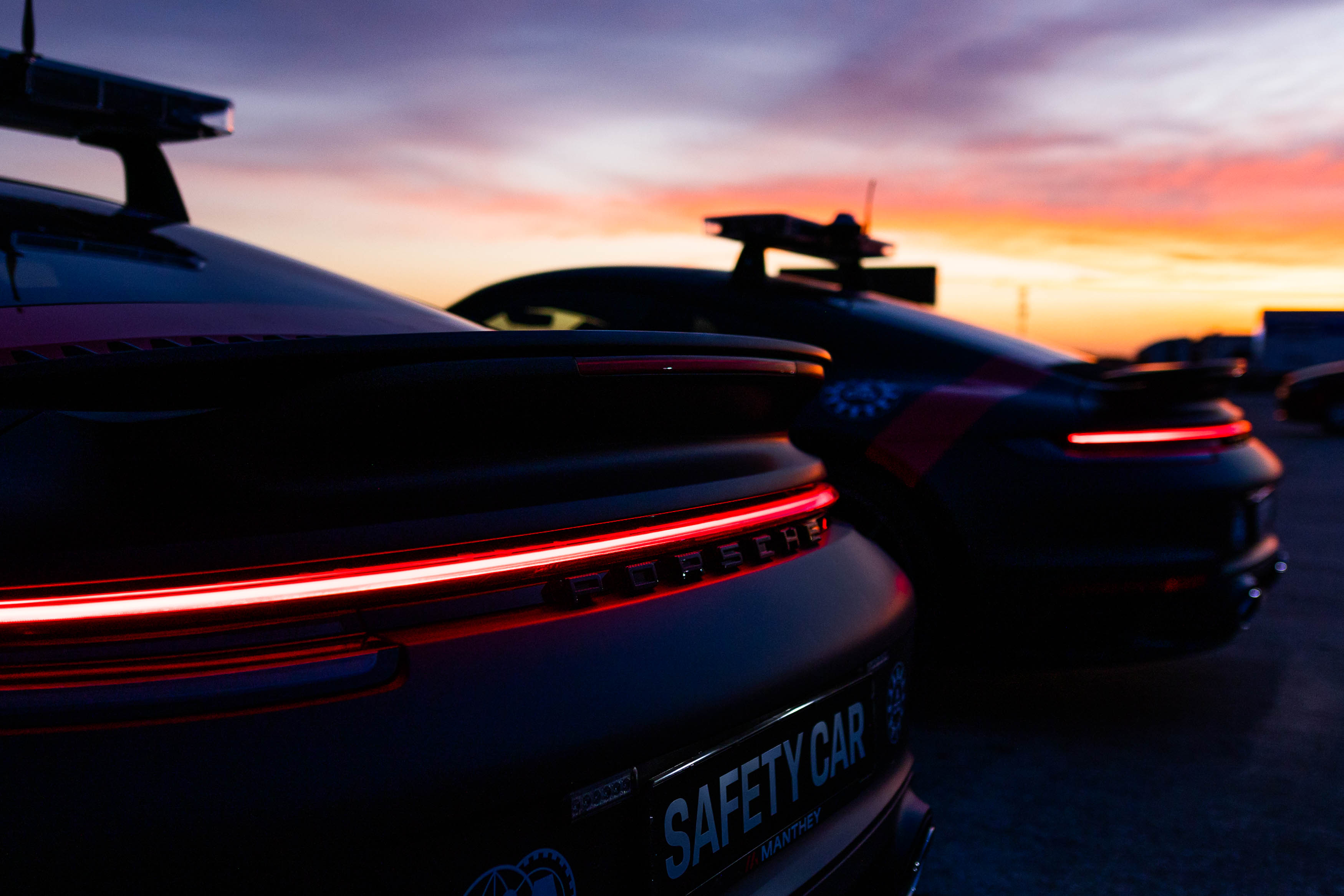 WEC: Porsche delivers new safety cars for 2022 season
When the 2022 FIA World Endurance Championship season kicks off next weekend in Sebring (USA), the new Porsche 911 Turbo S-based safety cars will be rolled out for the first time.
The 478 kW (650 hp) 991 sprints from zero to 100 km/h in 2.7 seconds and reaches a top speed of 330 km/h. For use as a safety car in the FIA ​​WEC, the sports car from Weissach was fitted with data and transmission technology as well as a light signaling system and two additional monitors in the cockpit.
The Porsche 911 Turbo S is also equipped with a special suspension configured for the race track. The safety car drivers for the 2022 season remain unchanged with Pedro Couceiro from Portugal and Yannick Dalmas. In 1994, the Frenchman won the overall at the 24 Hours of Le Mans at the wheel of a Porsche 962.
The safety vehicles, which travel around the world in containers with the factory team's two 911 RSR drivers, provide other services on the circuit and in practice sessions: every day of the WEC event , the safety car drivers perform laps to check the signaling system. and radio.
Two new safety cars decked out in the familiar black and red livery will take part in all WEC races this season. Special rules only apply to the 24 Hours of Le Mans because of the particularly long circuit of 13.623 kilometers: there, safety cars are deployed at the same time.
"Providing the safety cars is one aspect of our trusted collaboration with the FIA ​​WEC organization and Le Mans organizers ACO." says Alexander Stehlig, FIA WEC Factory Motorsport Director. "We are delighted to see the extremely powerful and fast 911 Turbo S in action for incidents on the track from this year."
FIA WEC CEO Frédéric Lequien said: "As a championship, we at the WEC are delighted to add something to the long history we share with Porsche. The importance of the role played by the safety car in ensuring the smooth running of every race cannot be overrated, and as such we have the utmost confidence that the new Porsche 911 Turbo S will be a tremendous asset to event officials and competitors alike.
The new ACO vehicles will be delivered to France in the coming weeks. Their first outing in Sarthe is scheduled for April 16/17 during the 24-hour motorcycle race.